Alyssa & Dustin's Floral Fantasy Wedding
Saying HELLO to Spring with a quick peek at Alyssa and Dustin's gorgeous Ritz-Carlton wedding! This stunning celebration happened just days ago but how lucky are we to have some of Sarah DiCicco's photographs to share?! The photos of the bride and groom before, and during, the ceremony are so romantic. And Alyssa in her wedding gown was breathtaking!
A Beautiful Day
Seeing their wedding vision come to life inspires us as event designers. Particularly, as we know how much hard work Team Evantine put into the design after months of detailed event production and planning, working closely with Jackie Ruby Events! But we also know many other dedicated, creative event professionals contributed to Alyssa and Dustin's beautiful day. We thank each and every one of them for their partnership, artistry, and professionalism.
Soon, we'll share a bit more about the wedding and, hopefully, many more photographs! But until then… Enjoy!
Ceremony Dreams, a real floral fantasy that began with the chuppah…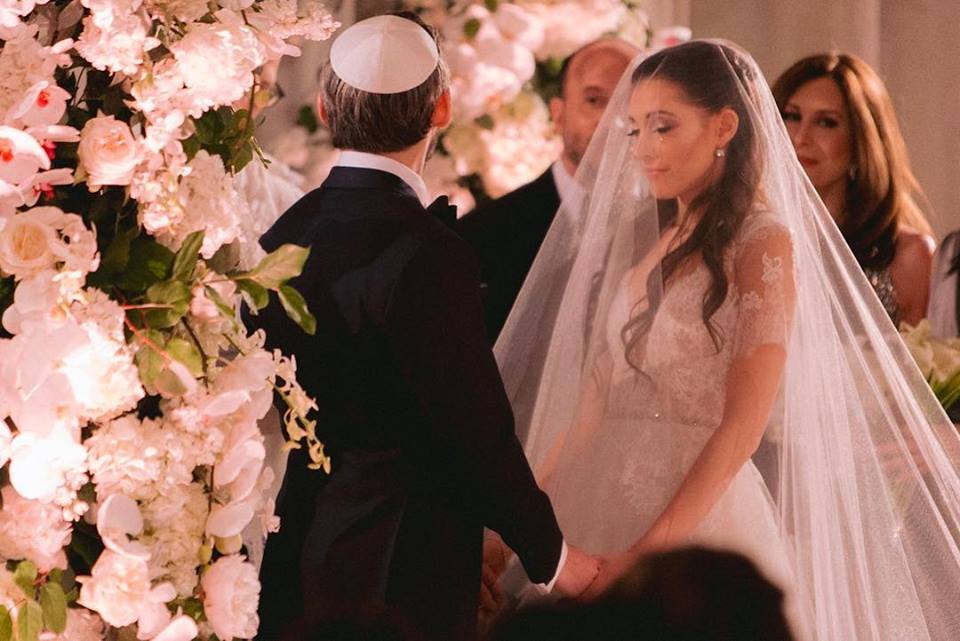 Stolen moments at the party…
More to come… promise!
{Floral Fantasy Event Credits: Planning by Jackie Ruby Events; Event Design by Evantine Design; Photography by Sarah DiCicco Photography; Location The Ritz-Carlton Philadelphia}